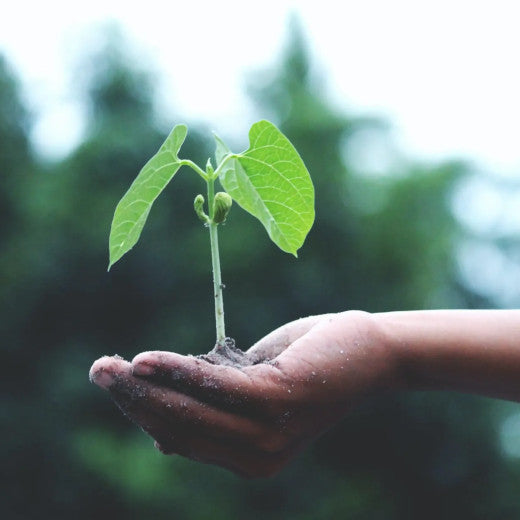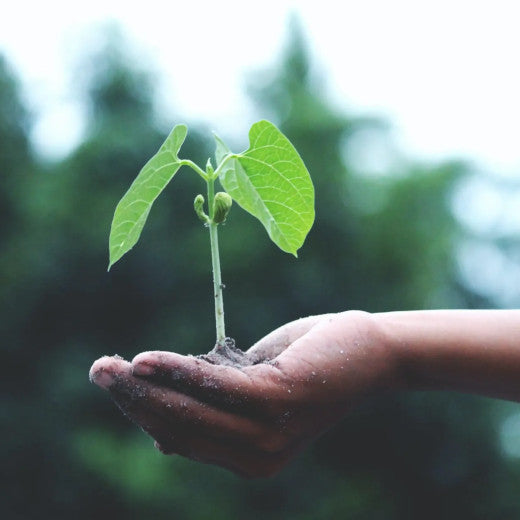 April is Earth Month and April 22nd is Earth Day. 
This is a time when people around the world celebrate our planet Earth. 
Why would a menstrual cup company care about Earth Day? 
Here at Diva, we believe every individual action we take, no matter how small it might seem, adds up to a bigger collective impact.  
As the maker of a reusable product, caring for the environment has been important to us from day one. Over the years we have implemented a number of sustainability initiatives, both internally and by working with partners that align with our own mission and vision. Not only are we a leader within the period care category, but we feel a sense of responsibility to take that further. 
Diva International Inc. became a Certified B Corporation in 2018. Being a B Corp is not only about being the best in the world, but also the Best for the World®. 
In addition to our B Corp certification, we also:
Have an EcoDivas committee who works on finding ways to minimize our carbon footprint, 
Partner and financially invest in the work being done by Women's Voices for the Earth and Women's Environmental Network, 
Have our head office building powered by Bullfrog Power, 
Use sustainable ingredients in our products, 
And so much more! 
5 Earth Day Activities You Can Do at Home 
When people think about protecting the environment, they often think their individual actions aren't enough to have an impact, but that's not true.  There is so much you can do to help protect and restore our planet at home.  
So, we came up with a few earth day activities you can do without having to leave your property. 
Work on Your Yard 
When we think Earth Day, we think nature. This Earth Day explore your own backyard and enjoy the outdoors! Being outside, especially in green spaces, is a fantastic way to improve your health and happiness. In addition, yard work is amazing exercise the entire family can enjoy. 
A few ideas to consider: 
Plant a tree or bush. Both help clean the air, while trees can provide shade to help keep your house naturally cool in the summer. 
Plant a vegetable and/or herb garden. Did you know in Canada, particularly in the winter, most produce travels at least 2,500 kilometers? By growing your own food, you can reduce the environmental impact of that transportation. 
Create/purchase a rain barrel. Rain barrels collect water you can use to water your lawn and garden, saving you money and water. 
Plant flowers. Honeybees collect pollen and nectar from flowers, hummingbirds consume nectar as fuel, and many other animals and insects eat plants and some even make their homes in them. FYI, bees are often attracted to yellow flowers, while hummingbirds prefer red flowers. 
Don't have a yard? Add some plants to your balcony or go for a walk in nature. 
Decorate with Houseplants 
This Earth Day, why not bring nature indoors, too?  
Houseplants are a wonderful addition to your home. They help to clean the air, boost healing and improve your mood. And for those who are now working from home, being around plants can improve concentration, memory and productivity. 
Some easy to care for plants include: 
Succulents 
Cactus 
Aloe Vera 
Spider plants 
Snake plants 
Start a Green Bin/Compost 
Composting or using a green bin reduces methane emissions from landfills and lowers your carbon footprint. If your city doesn't have a green bin program, you can easily create your own compost. 
Follow these steps to create a compost pile outdoors: 
Select a dry and shady spot for your compost pile or bin. 
Make sure to moisten dry materials each time you add them. 
Fruit and vegetable waste should be buried under 10 inches of compost material, with grass and garden clippings mixed in. 
It can take anywhere from 2 months to 2 years for your compost to be ready.
If you don't have an outdoor space, you can purchase an indoor compost bin or make one yourself. When properly maintained, it won't attract pests and will not smell bad.  
Try Plant Based Recipes 
According to the UN, a plant-based diet can fight climate change. If you feel like you can't commit to going 100% plant-based, simply cutting back the amount of animal products you consume can make a big difference.  
Eating plant-based isn't as difficult as some might think. In fact, many of your favorite foods are probably plant-based already or can easily be made plant-based with a few simple switches.  
Here are a few ideas: 
Spaghetti and tomato sauce, with a garden salad on the side 
Vegetable stir-fry with chickpeas on brown rice 
Burrito bowl using your favorite grain and bean, topped with tomato, avocado, bell peppers and corn 
Veggie wrap with side of homemade fries 
Pasta salad with lentils, cherry tomatoes and cucumber, with a simple homemade dressing using olive oil, lemon juice and salt and pepper to taste 
Explore Reusable Products 
 There are so many environmental benefits to using reusable products. You can find a ton of reusable products you can add to your home through online shopping. Overtime, as you build up your own reusable product collection, you'll save a ton of money in addition to keeping tons of waste out of landfills.  
Reusable products to buy online: 
Food storage containers, like these ones from KeepCup 
Reusable water bottles, like these Cupanion bottles 
Stainless steel straws, like these from Simply Straws 
Reusable cleaning cloths and dish scrubbers, like these from Full Circle 
Menstrual cup, like our DivaCup 
Switching to a menstrual cup alone can have a huge environmental impact. In a lifetime, a menstruating person is likely to use between 12,000 to 15,000 disposable period products. That's 250 to 300 pounds of waste! 
Celebrate Earth Day Your Way 
These are just a few of many Earth Day activities you can do at home. We hope no matter what you do, that you have fun and stay safe. 
For more ways to get involved, check out the Earth Day website. And for more ideas check out these environmental changes you can make.