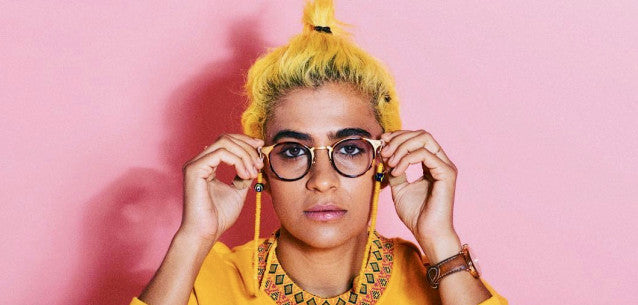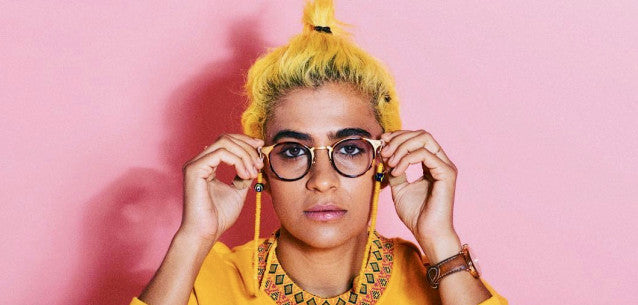 She is bold, free, and unique, but Madame Gandhi is not your average trendsetter, she is a trailblazer for change. Rockstar Madame Gandhi talks about period stigma in an interview on Breakfast Television to promote the new documentary "Pandora's Box".
The American artist/activist made headlines for not using menstrual products while running the London marathon and wrote an article about her experience, getting the attention of millions. Madame Gandhi argues that her period post should not be seen as radical; rather, it should be normalized. This topic is truly a form of period oppression.
Here is the gist:
When Madame Gandhi was running the London Marathon, she happened to be expecting her next period the day of the race. Like many people who menstruate experience, Madame Gandhi's period was coming up soon, but she was unsure when it would hit… naturally, day 1 of her cycle started a few minutes before the race began.
After contemplating her options, none felt appropriate to last her a 26-mile run. That distance (depending on your fitness level) can be anywhere from 2.5-4.5 hours.
That is a long time to have a product on during rigorous physical activity.
When Madame Gandhi decided "a tampon, a pad, a [menstrual] cup; none of those options feel appropriate for running for hours, and I'd rather just bleed freely… I knew it was a radical choice, but the more I ran, the more I thought, 'Wow, I'm actually in a position of privilege to even choose this way of running that is best for me." She later posted about this experience with a written piece on Twitter and received attention from around the world, on both supporting and opposing ends.
Talking on Breakfast Television
Madame Gandhi participated in an Award-winning Canadian documentary called, Pandora's Box that focuses on period poverty around the world. Interviewer Dina Pugliese begins by asking Madame Gandhi, "why is it so important to talk about this [still] taboo topic?" (Pugliese, Breakfast Television).
Madame Gandhi talks about period stigma by explaining that stigma is one of the most effective forms of oppression. "It's prevented innovation from the past couple of centuries because we aren't open about these experiences we're going through."
Madame Gandhi could not be more on point. This is why we do what we do!


Many cultures find the topic of periods taboo. Still today, some cultures will send young women away from their families and miss school during their menstrual cycles, making a significant impact on education and social stigma. "Millions of girls and women and trans folks who bleed are not in this position of privilege" (Madame Gandhi). These privileges include social acceptance, affordability of products, and availability of products in a region.
Read about the making of this film from CEO Carinne Chambers- Saini.
To learn more about these issues and how period poverty affects people across the globe in different ways, please watch Pandora's Box, available on multiple streaming services.


Watch the full Breakfast Television Interview.